This post contains affiliate links.
Teach Them Diligently Convention is now registering for their 2016 Conventions. As an added bonus if you register during this flash sale that gives you registration at half off you will also be entered to win a 2 night stay at the on site hotel for your chosen location registration.
I can't recommend these conventions enough. I am blessed beyond measure every year I attend. Just click on the picture to register.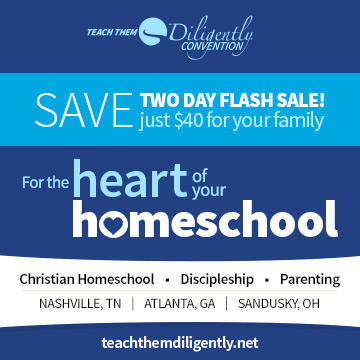 I attend the Nashville location. Post if you register for Nashville and hopefully we can connect while there.
Blessings,
Paige